Login and you'll be in
a world of pure reimagination
Enter the reimagined nerve centre of Forms Live. Inside this room, all of your dreams have become a reality, and some of your realities will become dreams.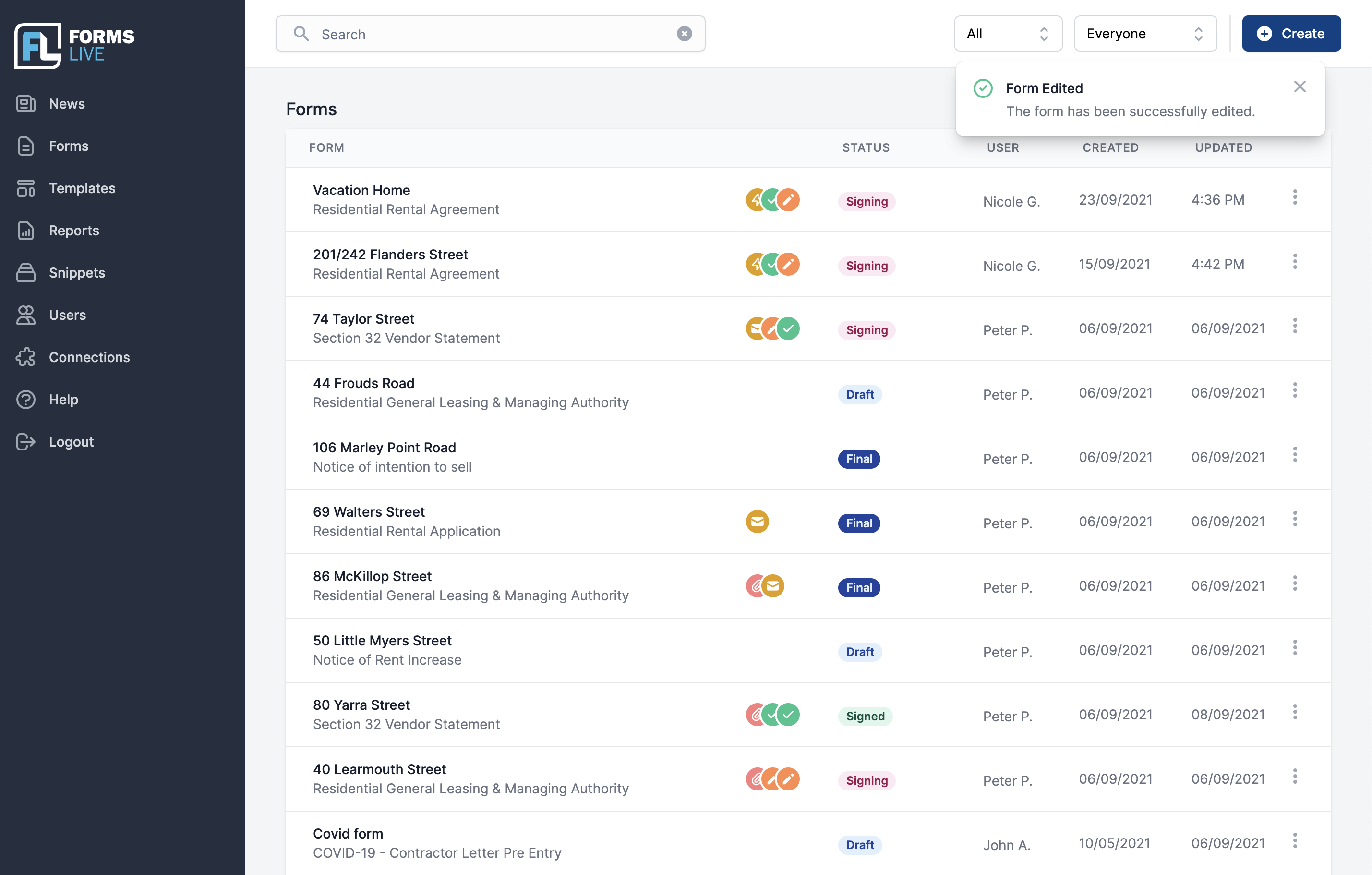 Why?
You asked. We've delivered.
There is no other application we know, that compares with our pure reimagination. Working there you'll be free, to explore all our new incarnations.
full mobile functionality
a smoother user experience
improved Docusign integration
the SecureXchange integration
comprehensive help guide & videos
Take a look and you'll see into
Victorian real estate's premier application
User friendly layout
Our simplified layout, improved visibility and portability have our clients raving!
Options

The form options include a series of drop-down boxes, options (such as duplicating, editing, deleting, and more) have been organised in a simple and straightforward system.

Navigation

Coloured icons are available on the forms page, quickly alerting you to the status of signatures, utility offers, shares, and more – keeping you in the know within just a glance.
Optimised sidebar
The sidebar within forms acts as a toolbox, providing easy access to a form's relevant information, as well as integrations specific to certain forms.
Status History

You have access to the status history of the form, including the date it was created all the way to the date it was signed.

DocuSign Integration

The DocuSign integration enables you to edit signee details and resend, making the signature process simple and easy. DocuSign is free to use on all your forms and agreements.

SecureXchange integration

The Securexchange integration enables you to safely request bank details and deposits from clients. With Securexchange, you can request deposits, both remotely when using mobile view.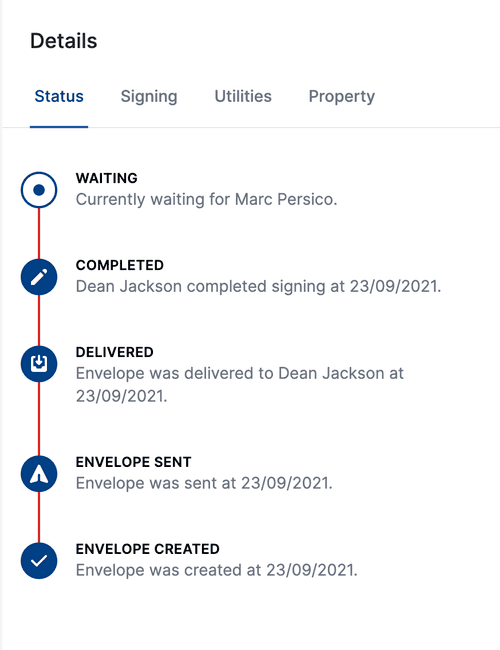 Premier performance
Forms Live's menu options are organised to help you navigate with a simpler and more straightforward system of dropdown boxes.
eSignatures

You will have a smooth ride using the DocuSign integration, which is in-built within the side bar and allows for the editing and resending of signee details.

Mobile Accessibility

With mobile view, you can open a form to see the status history, the signing status (with option to edit the contact details and resend) or view any attached forms.
Take a look and you'll see
there's nothing to it
Sign up Now
Let Forms Live help you improve your property management and sales through faster operations, better forms, and easier processes. Book your free demo to find out how Forms Live can work for you.